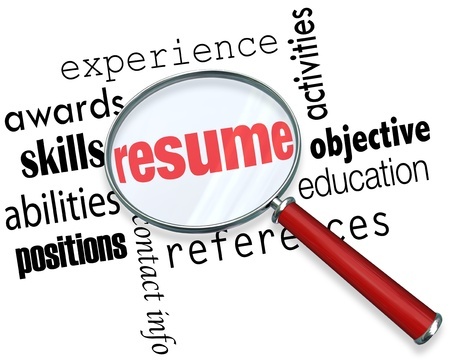 As part of the research for my HR Answers article, Top Resume Writing Tips from HR Managers and Recruiters, I reached out to my colleagues who have deep expertise in talent acquisition. They provided so many great resume writing tips, that I couldn't include all of them in the article.
So you get some excellent bonus content right here on The People Equation. Be sure to share their fantastic advice with the job seekers in your life.
From Tammy Colson, Talent Attraction Consultant
On having an "Objective" listed at the top of your resume: Just stop. This is the place in your resume that you will forget to change when you have modified it to fit a particular role, and you will leave in a job title, company name, or some other tidbit that will tell a hiring manager you "don't have attention to detail". It's an honest mistake, but candidates get passed over for this ALL THE TIME. If you feel the need to have an opening paragraph, do a professional summary.
From an HR Director in the medical supplies industry
I think people lose sight of what a resume is really for – your resume needs to convince me that you can do the job at hand. I'm not fond of the format where people list their "Qualifications" separate from their "Employment History". I need to be able to see what you've done at each job and it needs to be specific. Use good verbs, use measures where possible, and be prepared to give me examples or expand on what you've done. You can be the most qualified person on earth for the job, but unless I can tell it from your resume (generally in a pretty short span of time I have reserved for resume review) you may never get the chance to tell me so in person.
From Lisa Rosendahl, HR Director for a large governmental agency
The best looking resume is useless if does not demonstrate achievement, understanding of the employer's needs or industry knowledge. Don't waste a hiring manager's time by reciting your position description. Articulate what you've accomplished and answer the question, "what can this applicant do for me?"
From Robin Schooling, Managing Director of Silver Zebras HR consultancy
Believe it or not, there are some people who neglect to put contact information on their resume and leave off crucial bits of information like phone number or email address. (Editorial comment from Jennifer: "What the . . .?!" But if Miss Robin says it's so, then it is. Amazing.)
A huge "thank you" to these colleagues who generously offered their wisdom for the benefit of readers everywhere. I appreciate you!
Your turn: If you regularly read resumes, what advice would you give to a job seeker?
Copyright: iqoncept / 123RF Stock Photo
Never Miss a Post!
Receive up-to-the-minute new blog posts in your email inbox.