In my part of the world, summertime is very brief. Consequently, I've noticed a trend in my consulting work: corporate training schedules mirror the traditional K-12 educational model.  When it comes to leadership development training, companies essentially "take the summer off" because many employee vacations are crammed into the space between the Memorial Day and Labor Day holidays.
This brings on an interesting phenomenon: there's a sort of leadership training back-to-school rush that happens in late August. My phone starts ringing as human resource managers and training directors begin to think about their 3rd and 4th quarter training plans.
Want to get a leg up on your team's leadership training needs? Here's your school "supplies" list. Feel free to avail yourself of them to help you lead with character, influence with integrity and master the "people equation".
Recommended Reading
Download a PDF of my list of favorite business books.
Get a sample chapter of the soon-to-be released book The Character-Based Leader, by The Lead Change Group authors.
Download the free e-book "Graceful Leadership – 101 Managerial Tips" by Tanmay Vora.
Coursework
Want to get your ideas more readily heard at work? Try my free e-course, 30 Days to More Influence at Work.
Leadership Development Resources
Two of the most frequently read blog posts here on The People Equation are items that relate to leadership development:
25 Free Leadership Development Resources
25 More Free Leadership Development Resources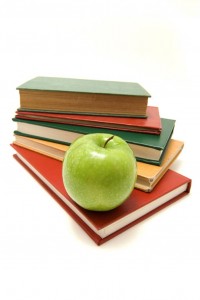 Ok, now it's your turn. What's on your list of back-to-school supplies to help you develop your leadership skill?
photo credits: istockphoto.com