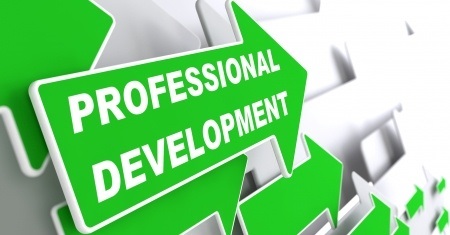 "Hey Jennifer, we want to do a team building event with the XYZ personality assessment."
Over the years, this is how many of my conversations with senior leaders have started. Whether it was in my role as a corporate trainer, or as an independent executive coach, the theme was constant: a team leader sees a need to develop "people skills" and thinks that a personality assessment will help achieve that goal.
"So, Jen, can you help us?" The answer? It depends.
Over the years, when I've worked with decision makers who want to use an assessment, I often find that these leaders want a "silver bullet" to solve their particular pain point. As HR practitioners, it's important to remember what assessments can—and can't—do. Yes, the use of an assessment can help individuals and teams develop self-awareness, improve communications, reduce conflict, and more. But they aren't always the solution to every business communication challenge.
(Click this link to learn more about the two primary types of leadership assessments )
My experience tells me that personality assessments can:
Improve communications amongst two or more individuals, if all parties are willing to work together towards that goal
Help people develop insights into their preferred mode of operating in the workplace
Uncover "blind spots"—areas we need to develop or redirect
Provide a common language for communicating about interpersonal challenges amongst team members
Help individuals define their career aspirations, aptitudes, strengths and values
Personality assessments cannot:
"Fix" a person's lack of fit in a company's culture
Immediately improve a person's lack of performance
Predict a person's probability of success in the job – UNLESS the tool has been designed to do so; and even then it's not a 100% guarantee
Entirely remedy "personality conflicts" amongst team members; some people just don't mix well together
Do your job for you as a leader; even the most receptive team member needs coaching and guidance for what to do with their assessment results
My colleague Valerie McMurray, who is certified to administer and interpret more than a dozen assessments, recently led a webinar on "How to Evaluate Which Assessment Tools Are Right for Your Employees" for InPower Coaching. During the webinar, Valerie remarked, "The use of assessments is a combination of Art and Science. The information learned from an assessment should be looked at as instructive but not conclusive."
In other words, there are no easy solutions, folks. Interactions between colleagues in the workplace get messy and complicated. If you ask your Human Resource Manager to intervene, please have realistic expectations. You are still ultimately in charge of the team you lead. No single tool will give you immediate relief from a business communication challenge. It's up to you to do the daily work needed to follow up on the "lessons learned" from the assessment feedback session.
Want more information on choosing the best personality assessments for your team or your organization? Check out InPower Coaching's webinar series on self-development assessments. You can register for the whole series for free. Or if you are an HR or Organizational Development professional, you can choose to pay a small fee for Professional Development Credits (PDCs) for the SHRM-CPSM or SHRM-SCPSM. When you register, you get access to recorded sessions if you can't attend the live webinar.
Copyright: tashatuvango / 123RF Stock Photo