The Center for Management and Organizational Effectiveness* took the time to measure the most socially shared leadership blogs in 2013. I found out through this tweet:
It's interesting that The People Equation made the list at #45 (cracked the top 50!) But what does it really mean? The compilation doesn't make any claim that these are the best leadership blogs out there. Rather, this list highlights leadership blogs that are shared most frequently via the social media channels of Facebook, Twitter, LinkedIn and Pinterest.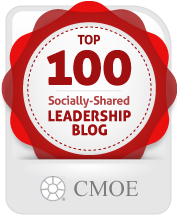 Because I'm familiar with the writing of a few dozen of these blogs, here's my take: many of the blogs are on here because they are both well-written and their writers have harnessed the power of social media. For example, Dan Rockwell's Leadership Freak and Sharlyn Lauby's HR Bartender are numbers one and eight respectively. Both writers publish consistently high-value content and do so frequently. Therefore it makes sense that their blogs would be among the most socially shared.
If you don't have time to read all 100 blogs, here are the writers whose work I personally know would be worth your time to check out:
Oh, and one more thing – as I was creating this pared-down list, I saw many more blogs that looked interesting. So, I'm not suggesting that the blogs listed above are the only ones worth your time. In fact, I'm going to familiarize myself with many more that made the top 100 list. Will  you join me?
Happy reading!
*A note of thanks to the CMOE for investing time to analyze the social shares. I'm grateful to have these analytics.