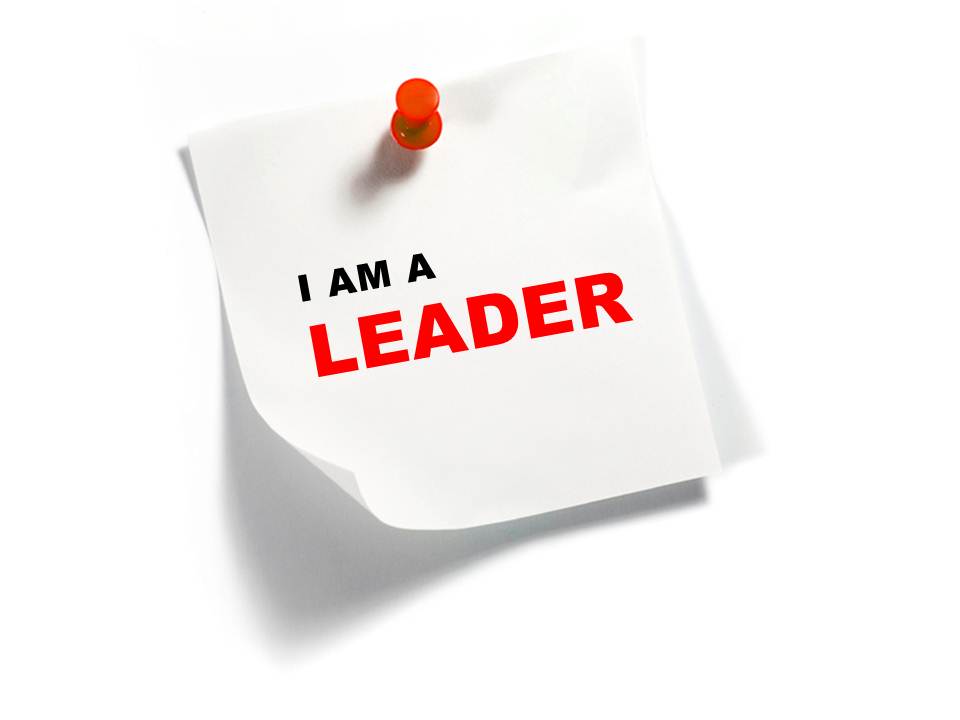 Whenever I read a "top" or "best" list for leadership, my reaction is typically, "Hmm. Not a whole lot of women on this list." These lists often tout sophisticated methodologies that describe how they selected those on the list. I wonder: to what degree does the initial candidate pool include women? If qualified women are not included in the original sample, then all the science in the world won't make the data accurate.
Typically, when I read these lists, I notice the absence of women, shrug my shoulders and move on with my day. After all, they're only lists, right? My viewpoint has been that speaking out only serves to make the person who speaks up look guilty of sour grapes.
You know what?
Taking that approach makes me part of the problem.
By not speaking out, I am reinforcing the perception that there are few women with interesting things to say about leadership.
In my personal experience, this is patently untrue. There are many women out there, all across the globe, talking about leadership – and more importantly – leading. There is research to back up my anecdotal observation that women are skilled leaders. Here's what I find curious: whenever an article appears with data that supports the effectiveness of women in leadership roles, the conversations invariably center around debating the merits of the research methodology and whether or not the studies are flawed. To me, the science of "proving" who "should" be on the list gets in the way.
There is a larger point to be made:
What's important is that people with diverse opinions about leadership are heard
Participating in the book project The Character Based Leader has broadened my view of leadership – what it is and how it's played out in our everyday lives. Yes, it's true that women are underrepresented in senior-level positions in corporations, government and non-profit sectors. But that's a very narrow definition of leadership. By using that context as the frame from which we create the list of "top leadership thinkers" we are excluding many vital, interesting people.
If I want to see a change in these lists, the first step is to start with myself. I must claim the title of leader and believe I have a right to discuss leadership issues just as much as the next person. My claim is justified, having led as a:
Manager in Corporate America
Committee chairperson of a non-profit
President of a large networking group (and the first woman elected to that post)
There are many other women out there who can lay claim to their leadership experience. In an effort to widen exposure to women who talk about leadership, here are some names to consider.  My criterion: these are women with interesting things to say about leadership. Many of them have mentored me. They may or may not have an impressive job title or write for a well-known publication. They have all taught me something that has, in turn, bettered my leadership abilities.
My Mentors and Role Models
Some of the my most influential female leaders aren't women you'd ever know. Of the 13 leaders I've directly reported to in my professional life, 11 (yes, eleven) have been women. I've learned something from every single one of them. Many other women (and men) have been my mentors.
My Co-Authors, The Character-Based Leader
Women aren't well-represented with bookseller lists. On Amazon's list of best-selling business books in management and leadership a female author's name first appears in the 22nd place. That's why I'm so proud of the Lead Change Group's book project. Of the 21 authors who contributed, 14 were women.
Women Whom I Admire that Talk About Leadership
I met many of these women through interactions on social media. Others I've met during project work and still others are women whom I've never met, but nonetheless enjoy their writing and other contributions.
Lists by their nature will exclude people. I do not characterize everybody I've ever met as "someone with something interesting to say" about leadership. But's it's also possible that I would include you on the list, if I was aware of your contributions. For example, as I review this list, it's heavily skewed in favor of Caucasian women. I don't want that to be the case, so please, let's add to this list.
Yep, it's an extremely unscientific list. What I find "interesting" may bore you to death. But at least I'm not silent any more. And who knows, if you think my list is bunk, maybe you'll write your own list. Your list will bring more women leaders into the spotlight.
I encourage you to join in. Don't stay silent. Put the names of women who have positively influenced you through their leadership into the comments section.
Are you a blogger? Write your own blog post. Not a blogger? Write something and I'll publish it. For the men who are reading this – I'd welcome your thoughts as well. What women have influenced your leadership?
Copyright (c) 123RF Stock Photos